AARV is Your Resource for Animal Rehabilitation
The American Association of Rehabilitation Veterinarians (AARV) is a national association of veterinary professionals dedicated to improving the quality of life of animals through physical rehabilitation. Our members come from a variety of disciplines and have diverse educational backgrounds. They bring their collective experience and expertise to the field of rehabilitation, providing their patients with exemplary care.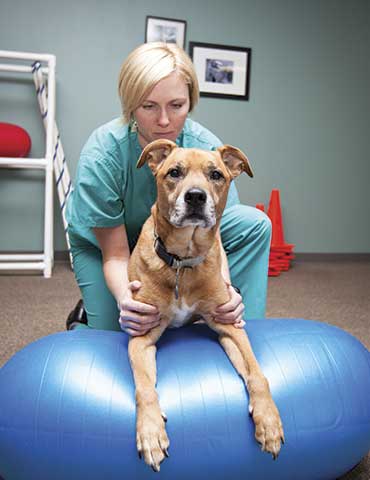 Learn more about the field of animal rehabilitation, including commonly treated conditions as well as types of therapies that may be performed.
Does your pet need rehab? Search for facilities near you that provide animal rehabilitation services.
AARV members speak at a variety of conferences and seminars. Check out our calendar to find out where you can attend lectures, courses, and events related to animal rehabilitation.
Find out what it takes to be trained in animal rehabilitation. See where AARV members have learned their unique skills.
Click here to join our association or renew your membership. Learn more about the benefits that membership can provide.
Get an inside look at an AARV member's practice. Learn about the practice's operations and therapeutic modalities.