Training in Animal Rehabilitation
Veterinary physical rehabilitation is a rapidly growing field, and educational opportunities for practitioners engaging in rehabilitation are likewise expanding. Practitioners and therapists trained and certified in animal rehabilitation come from a variety of disciplines. Depending on a specific program's requirements, varied licensed health care professionals may participate and certify in aspects of veterinary rehabilitation. The AARV does not endorse any program and calls on the prospective student to make an informed decision. The following list, though not exhaustive, provides some questions that the students should ask to compare among programs:
Does the program provide AAVSB-RACE approved continuing education that the student can use when renewing their license?
Does the faculty include Diplomates from the American College of Veterinary Sports Medicine and Rehabilitation?
What is the student to faculty ratio during supervised hands-on practicums?
What specific training programs in veterinary rehabilitation does the program offer?
Does the institution present other credentials that may benefit the student?
Please note that the list of programs provided below by the AARV is not all-inclusive. The below programs provide AAVSB-RACE approved content, but may or may not meet other criteria that fit a particular student's needs. The AARV board emphasizes that each prospective student must make an informed decision on which program to attend, and that clients should have the opportunity to be educated about the training that their practitioners have received.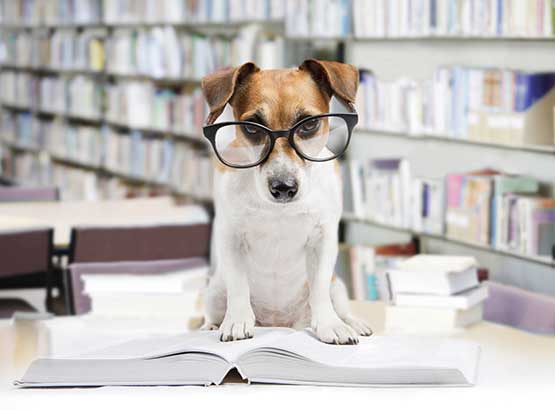 Academy of Animal Sport Science (AASS)
AARV Educational Grant Sponsor
The Academy of Animal Sport Science (AASS) is a California state-approved school, dedicated to continued evidence-based education for licensed professionals in the field of animal sports medicine and rehabilitation.
Our flagship program, the Animal (equine) Sports Therapy and Rehabilitation (ASTR) certification, is a RACE-approved 302-hour course. Modules 1 and 2 are fully online, presented by international specialists and researchers. Module 3 is a 9-day residential program (the longest in the industry, offered in different global locations). Module 4 includes online case studies, an industry internship, and a final examination.
Phone: +1 707-590-8313
Email: office@academyofanimalsportscience.com
Website: www.academyofanimalsportscience.com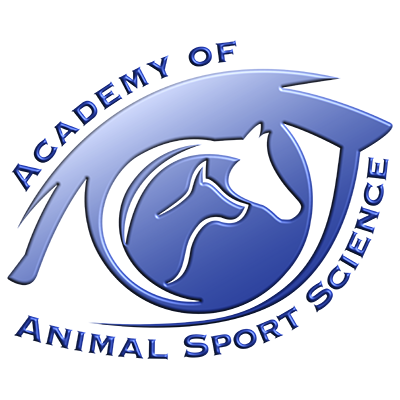 Healing Oasis Wellness Center
AARV Educational Grant Sponsor
The Healing Oasis Wellness Center is an accredited institution (under the US Dept. of Education) providing postgraduate state-approved (through the Wisc. Ed. Approval Programs) certification in Veterinary Massage and Rehabilitation Therapy (VMRT), and Veterinary Spinal Manipulative Therapy (VSMT). The rehabilitation program consists of 142 hours of supervised postgraduate training for licensed health care professionals. The rehab program is divided into four (4) modules that meet every 4-6 weeks. The school is also approved by other national and medical organizations like the Veterans Affairs Office, CoAC, AHVMA, among others. The entire curricula for all of the programs is included in the school catalog on our website (www.healingoasis.edu). Veterinary Rehabilitation or Veterinary Spinal Manipulation (also known as "Animal Chiropractic") Therapies are health care modalities that require advanced knowledge in functional neuroanatomy, biomechanics, and an understanding of the what, when, where, and how of the specific medical modality. Extensive hands-on supervised clinical training is provided on all of the programs, and no external or added externships are required.
Website: www.healingoasis.edu
Phone: 262-898-1680
Email: contact@healingoasis.edu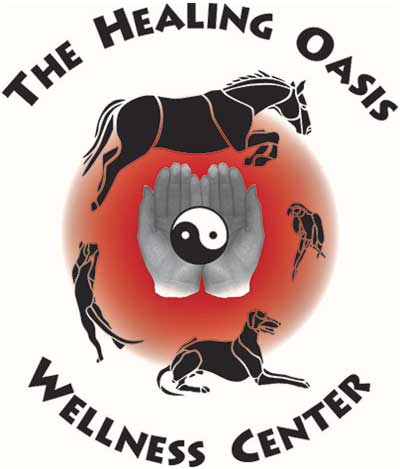 Canine Rehabilitation Institute
Canine Rehabilitation Institute provides veterinary professionals with the premier education in canine rehabilitation and acupuncture available worldwide. We have top-notch instructors and small classes, with dogs on site providing real-life lessons.
CRI offers two certifications in rehabilitation and one certification in acupuncture:
Certified Canine Rehabilitation Therapist (CCRT) for veterinarians and physical therapists
Certified Canine Rehabilitation Veterinary Nurse (CCRVN) for veterinary technicians/nurses
Certified Veterinary Acupuncture Therapist (CVAT) for licensed veterinarians
We are proud to have certified more than 1,300 veterinary professionals since 2003.
CRI also offers online and in-person continuing education courses on topics such as canine sports medicine, pain management, canine nutrition, geriatrics, and orthotics and prosthetics.
Courses are offered in Missouri, Colorado, and other locations.
Website: www.caninerehabinstitute.com
Email: info@caninerehabinstitute.com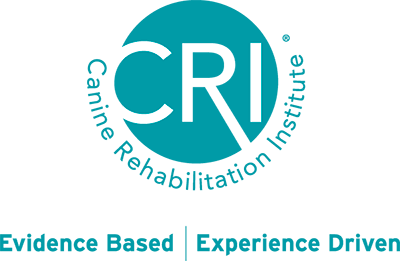 Chi University
Established by Dr. Huisheng Xie in 1998, Chi University (previously the Chi Institute) is dedicated to providing top-quality RACE-approved continuing education courses and academic programs in veterinary acupuncture, Traditional Chinese Veterinary Medicine (TCVM) and Integrative Veterinary Medicine exclusively to veterinarians and veterinary students. Chi University is accredited by the Distance Education Accrediting Commission (DEAC) recognized by the US Department of Education and Council for Higher Education Accreditation (CHEA). With a state-of-the-art 90-acre main campus in Reddick, Florida, and international courses based in Australia, China, Costa Rica, Europe, Indonesia, Malaysia, South Korea, Taiwan, Thailand, and more, Chi University has proudly graduated over 9,000 licensed veterinarians from 75 countries and regions.
Website: https://chiu.edu/

CuraCore® VET
MOVE Integrative Rehabilitation & Physical Medicine™ (IRPM) embraces the concept of rehabilitating the whole animal using a mixture of osteopathic principles, physical therapy, structural integration, as well as science-based integrative medicine. This program is developed for veterinarians who would like to add this dynamic modality to their current practices, or for those who are looking to immerse themselves in this evolving field. RACE approved for a total of 177 hours, our techniques and protocols are geared toward seamless incorporation into a general or integrative medical practice without the need for expensive equipment. As are all CuraCore® VET's courses, IRPM is comprehensive and patient centered.

CuraCore® VET also offers our Medical Acupuncture for Veterinarians™ (MAV or eMAV), Medical Massage, Photomedicine, Botanical Medicine as well as Cannabis courses. CuraCore® VET has been certifying veterinarians since 1998 and is the world leader in science-based integrative medicine education. For more information on IRPM or our other courses please visit curacore.org.

Website: https://curacore.org/vet/
Email: info@curacore.org
Phone: 970-818-0851
Location: Fort Collins, Colorado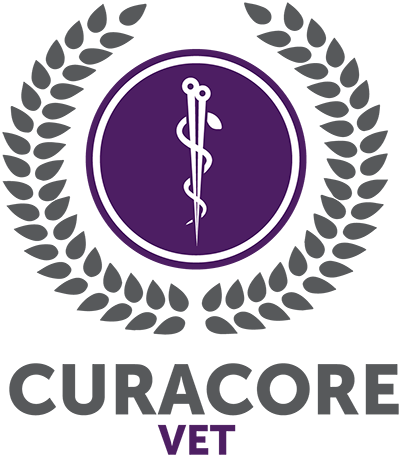 Northeast Seminars / NC State Veterinary Medicine
In July 2022, the North Carolina State University College of Veterinary Medicine and Northeast Seminars announced their new partnership in providing continuing education and certification courses to benefit the field of animal physical rehabilitation and sports medicine. The Certified Companion Animal Therapist (CCAT) Program is a university-based, RACE approved credential program for canine rehabilitation education and training. Our faculty members bring a combined 75+ years of experience in animal rehabilitation instruction, collaboration, and mentorship.
Website: www.ncsuvetce.com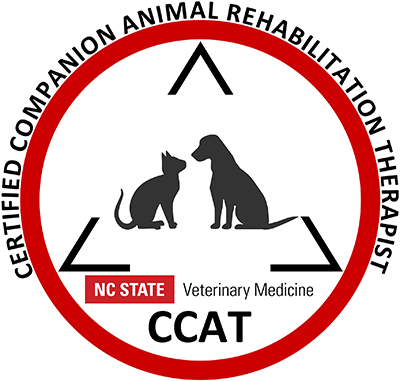 University of Tennessee / Veterinary Academy of Higher Learning
The University of Tennessee and our marketing partner, Schloss Seminar (that is now integrated into the newly established Veterinary Academy of Higher Learning, VAHL), are pleased to present the University of Tennessee Certificate Program in Canine Physical Rehabilitation. The University of Tennessee College of Veterinary Medicine, Knoxville (UTC) and the University of Tennessee at Chattanooga, Department of Physical Therapy cooperatively oversee this curriculum.
Website: www.u-tenn.org