Sign Up for AARV's
Email Newsletter.
AARV Conference at NAVC
NAVC 2015 – JANUARY 17-21, 2015
Make plans now to attend the AARV Track on Monday, January 19, 2015, at the North American Veterinary Community Conference in Orlando, Florida. We have planned a full day of presentations on leading-edge topics. To register or learn more, visit the NAVC website.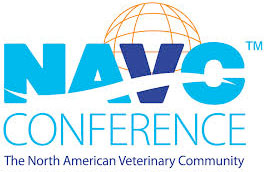 AARV TRACK AT NAVC 2015
8:00-9:15 am
Rosemary LoGiudice, DVM, CCRT, and M. Christine Zink, DVM, PhD, DACVSMR
Sports Medicine and Rehabilitation Practices: From Start-Up to Success

---

9:55-10:45 a.m.
Joe Spoo, DVM, CCRT
Hematologic and Biochemical Changes in Working Dogs: What We Know and What We are Learning

---

10:55-11:45 a.m.
M. Christine Zink, DVM, PhD, DACVSMR
Integrative Sports Medicine: Addressing the Needs of Both Patient and Client

---

11:45 a.m.-1:45 p.m.
Lunch with AARV Business Meeting. All members and interested parties are welcome. There will be a drawing for an iPad!

---

1:45-2:35 p.m.
Melissa King, DVM, DACVSMR
Regenerative Medicine: What We Have Learned in Equine Practice

---

2:45-3:35 p.m.
Joe Spoo, DVM, CCRT
Vitamin D Levels in Sled Dogs: Is the Human Pandemic a Cause for Concern in Our Canine Athletes?

---

3:55-4:10 p.m.

M. Christine Zink, DVM, PhD, DACVSMR
John Sherman Award Winning Abstract Presentation Sponsored by P&G PetCare
Quantitative Differences in Gaits of Border Collies and Labrador Retrievers: Relationship to Breed Function

---

4:15-4:30 p.m.
Devon Spenser, DVM, CCRP
AARV Winning Abstract Presentation
The Effect of Inclination and Declination on Canine Weight Distribution

---

4:35-4:50 p.m.
Constanza Gomez Alvarez, DVM, PhD, MRCVS
Centre of Pressure and Foot Pressure Distribution as Objective Assessment Tools of Postural Stability in Dogs During Rehabilitation