AARV Conference at NAVC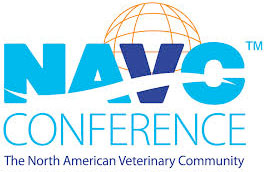 NAVC 2016 – JANUARY 16-20, 2016
Make plans now to attend the AARV Lecture Track on Monday, January 18, 2016, at the North American Veterinary Community Conference in Orlando, Florida. To learn more, visit the NAVC website.

CALL FOR ABSTRACTS
At NAVC 2016, AARV will feature the presentation of original scientific studies pertinent to the science and practice of rehabilitation therapy. Material is currently being considered for verbal presentation (15 minutes) at AARV's track at NAVC. Reviews will be performed by a minimum of two reviewers with final approval by AARV's Board of Directors. All accepted abstracts will be published in AARV's newsletter (February 2016 issue).
Read the abstract submission guidelines for more information. Please submit your abstracts for review and/or questions to Carolina Medina via email at tcvmvet@yahoo.com.
AARV LECTURE TRACK AT NAVC 2015
AARV was pleased to present nine lectures during its January 2015 lecture track at NAVC.
Go to our Abstracts page to read each speaker's abstract.
Thank you to all our speakers!
8:00-9:15 am
Rosemary LoGiudice, DVM, CCRT, and M. Christine Zink, DVM, PhD, DACVSMR
Sports Medicine and Rehabilitation Practices: From Start-Up to Success

---

9:55-10:45 a.m.
Joe Spoo, DVM, CCRT
Hematologic and Biochemical Changes in Working Dogs: What We Know and What We are Learning

---

10:55-11:45 a.m.
M. Christine Zink, DVM, PhD, DACVSMR
Integrative Sports Medicine: Addressing the Needs of Both Patient and Client

---

11:45 a.m.-1:45 p.m.
Lunch with AARV Business Meeting. All members and interested parties are welcome. There will be a drawing for an iPad!

---

1:45-2:35 p.m.
Melissa King, DVM, DACVSMR
Regenerative Medicine: What We Have Learned in Equine Practice

---

2:45-3:35 p.m.
Joe Spoo, DVM, CCRT
Vitamin D Levels in Sled Dogs: Is the Human Pandemic a Cause for Concern in Our Canine Athletes?

---

3:55-4:10 p.m.

M. Christine Zink, DVM, PhD, DACVSMR
John Sherman Award Winning Abstract Presentation Sponsored by P&G PetCare
Quantitative Differences in Gaits of Border Collies and Labrador Retrievers: Relationship to Breed Function

---

4:15-4:30 p.m.
Devon Spenser, DVM, CCRP
AARV Winning Abstract Presentation
The Effect of Inclination and Declination on Canine Weight Distribution

---

4:35-4:50 p.m.
Constanza Gomez Alvarez, DVM, PhD, MRCVS
Centre of Pressure and Foot Pressure Distribution as Objective Assessment Tools of Postural Stability in Dogs During Rehabilitation